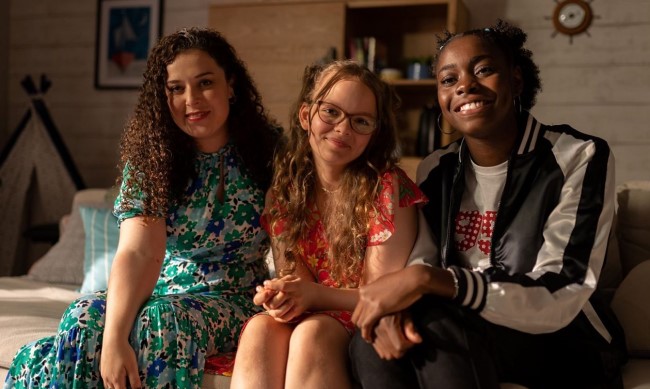 Production Company: BBC Children's Productions

Writers: Emma Reeves (series 1 & 2); Candis Negaard, Pal Gerstenberger. Theo Toksvig-Stewart (series 2)

Directors: John McKay (series 1); Suri Krishnamma, Meg Campbell (series 2)

Producer: John McKay (series 1), Ray McBride (series 2)
Continuation of the successful 'Tracey Beaker' series adapted from the best-selling children's books by Jacqueline Wilson, starring Dani Harmer as the irrepressible Tracy Beaker and Emma Maggie Davies as her book-smart, sassy daughter.
The five-part first series filmed in Summer 2021 on sets built at The Bottle Yard Studios and on location in nearby Whitchurch, assisted by Bristol Film Office. Other locations used in the wider region included Sand Bay in Weston-super-Mare and Clevedon, which provided the coastal backdrop for the fictional seaside town of 'Cooksea'.
The production team returned to The Bottle Yard Studios to film the second and final series in Summer 2022, which consisted of 12 episodes.