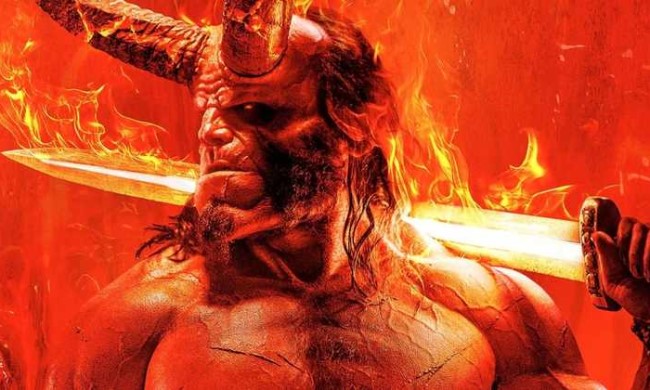 Production Company: Lionsgate and Millennium Media present, a Lawrence Gordon/Lloyd Levin production, in association with Dark Horse Entertainment, a Nu Boyana production, in association with Campbell Grobman Films

Genre: Feature film (Action Adventure)

Writer: Screenplay adapted by Andrew Cosby from The Dark Horse Comic Book 'Hellboy' created by Mike Mignola

Producers: Lawrence Gordon, Lloyd Levin, Mike Richardson, Philip Westgren, Carl Hampe, Matt O'Toole, Les Weldon, Yariv Lerner
Reboot of the international Hellboy film franchise. Starring David Harbour, Milla Jovovich, Ian McShane, Daniel Dae Kim and Sasha Lane. Principal photography took place in Bulgaria, whilst Bristol provided the backdrop for the UK leg of the shoot.
The Bottle Yard Studios provided the UK production base, supplying offices, construction areas and prop stores. Night shoots for major scenes,  featuring SWAT teams, firearms and armoured vehicles, took place in Sept 2017 at Waring House in Bristol's Redcliffe area. Bristol Film Office assisted with location scouting, recces, arranging unit bases and parking. They also helped producers liaise with residents, advising on donations for the local community and ensuring translation needs were met so that communications were fully accessible.
Our on-site companies Set Smith, Studio Cars, MRU Services, TR Scaffolding and Video Europe supported the shoot, providing construction, transport, health, and equipment hire.
Filming also took place at nearby Wells Cathedral and Grittleton House near Bath.