Filming is underway in Bristol on the The Trial of Christine Keeler, the latest production to be made at The Bottle Yard Studios.
Sophie Cookson, James Norton, Emilia Fox and Ben Miles lead the stellar cast in the highly anticipated six-part drama for BBC One, which is also filming at a number of locations across the city with support from Bristol Film Office.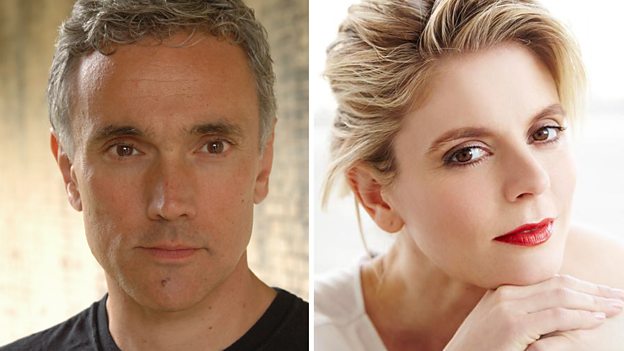 Written by Bafta award-winning novelist and screenwriter Amanda Coe (Apple Tree Yard, Room at the Top, Life in Squares) and directed by Andrea Harkin (Come Home, Clique), The Trial of Christine Keeler takes a fresh look at one of the most infamous British stories: the chain of events in the 1960s that came to be known as the Profumo Affair.
At the centre of the storm was 19-year-old Christine Keeler (Cookson) – a young woman whom the powerful, male-dominated establishment sought to silence and exploit, but who refused to play by their rules.
The Trial of Christine Keeler takes us behind the headlines to tell a human story about the sexual and cultural politics of one of the most revealing and iconic stories of modern times.
Sophie Cookson (Kingsman: The Secret Service, Gypsy, Red Joan) leads the cast in the role of Christine Keeler. James Norton (McMafia, War and Peace, Happy Valley) stars opposite Cookson in the role of Stephen Ward together with Ellie Bamber (Les Miserables, The Nutcracker and the Four Realms, Nocturnal Animals) as Mandy Rice-Davies. Ben Miles (The Crown, The Last Post) will play John Profumo and Emilia Fox (Silent Witness, Delicious) stars as Valerie Profumo. Nathan Stewart-Jarrett (Angels in America, Mope) plays Johnny Edgecombe and Anthony Welsh (Journeyman, Black Mirror, Starred Up) plays Aloysius "Lucky" Gordon.
The Trial of Christine Keeler is an Ecosse Films and Great Meadow co-production for BBC One. The executive producers are Kate Triggs and Douglas Rae for Ecosse Films, Amanda Coe and Lucy Richer for BBC. Rebecca Ferguson will produce.