New professional workshops focused on enhancing and developing the early careers of aspiring freelance sound & music creators will be launched this month by Radium, the Emmy award-winning music and sound company based at The Bottle Yard Studios.
Designed to help participants kickstart their careers, Radium's Sonic Data and Sonic Motion workshops will take place at the company's 3,600 sq ft production hub at the Studios, commencing during September and October. These short, intensive courses will offer practical exploration of creative and technical approaches to sound and music, coupled with guidance on how to improve commercial skills and effectively negotiate business terms with clients. In addition to creative upskilling gained during the course, all participants will finish with an exclusive Radium created sound design library and toolkit, a visual self-promotional package and a new showreel piece for their own commercial use and to share with new potential clients.
(Sicario 2: Soldado trailer, music & sound design by Radium)
Founder Andrew Diey says: "At Radium we're frequently approached by creatives from around the world who are keen to visit our working studio. Often they have solid technical grounding or a degree; but most are looking for advice on how to conceptually approach new briefs, boost their creative offer, commercialise their talent and attract future projects. When we hire graduates, despite having studied a formal degree or qualification and bringing loads of enthusiasm and passion, we still find we need put a lot of time into training and mentoring them before they can make a real contribution to what we do, they're often not coming prepared with the skills and the mindset needed to operate successfully in our world. We've noticed a general lack of provision of current, real-world guidance for aspiring music and sound professionals to get their careers on the right track for growth.
"In response we've developed a package of tools and know-how that the creative community can access through our workshops, which combines creative exploration and upskilling with practical business modelling that can help aspiring professionals forge commercially successful careers, in the real world. As well as providing real world upskilling in our working studio, we offer a takeaway toolkit which participants will keep and use to promote their careers. Our Sonic Motion workshop also provides a personalised "next steps" roadmap for each person who joins us on it. Our team has so much to offer in terms of mentoring, we're looking forward to connecting with other sound professionals out there, inviting them into our world, helping them develop the tools they need to really move forward, and strengthening the talent pool of emerging UK sound and music creatives."
Site Director Fiona Francombe says: "We're working to ensure The Bottle Yard becomes an established training ground for professional development. Radium's workshops complement our work in this area in the specialist field of sound, it's great to see such an internationally renowned company opening its doors to share expertise with those at earlier stages in their careers. With our Media Production Diploma also beginning this month, this is a great period of opportunity for skills development on site."
Founded in 2007 by Andrew Diey, Radium's work has received international recognition and a host of awards including Emmy, Promax UK & USA, Cannes Lions and International Music and Sound Awards. The company creates sound and music for film trailers, game trailers and tv campaigns for some of the highest profile international titles currently on screen, including Sicario 2: Soldado; Battlefield 5; Bladerunner 2049; Black Panther; Avengers 3: Infinity War; Game of Thrones and Jurassic World 2: Fallen Kingdom.
Radium relocated music and sound production to Bristol in 2014 whilst retaining client services in London, setting up its studios and iconic sound laboratory at The Bottle Yard. Working with major clients around the world including many based in Hollywood, Radium is dedicated to pushing the creative sonic envelope, often constructing bespoke instruments and devices to invent rich and authentic musical tones and sounds which can't be made electronically or sourced from standard sound libraries.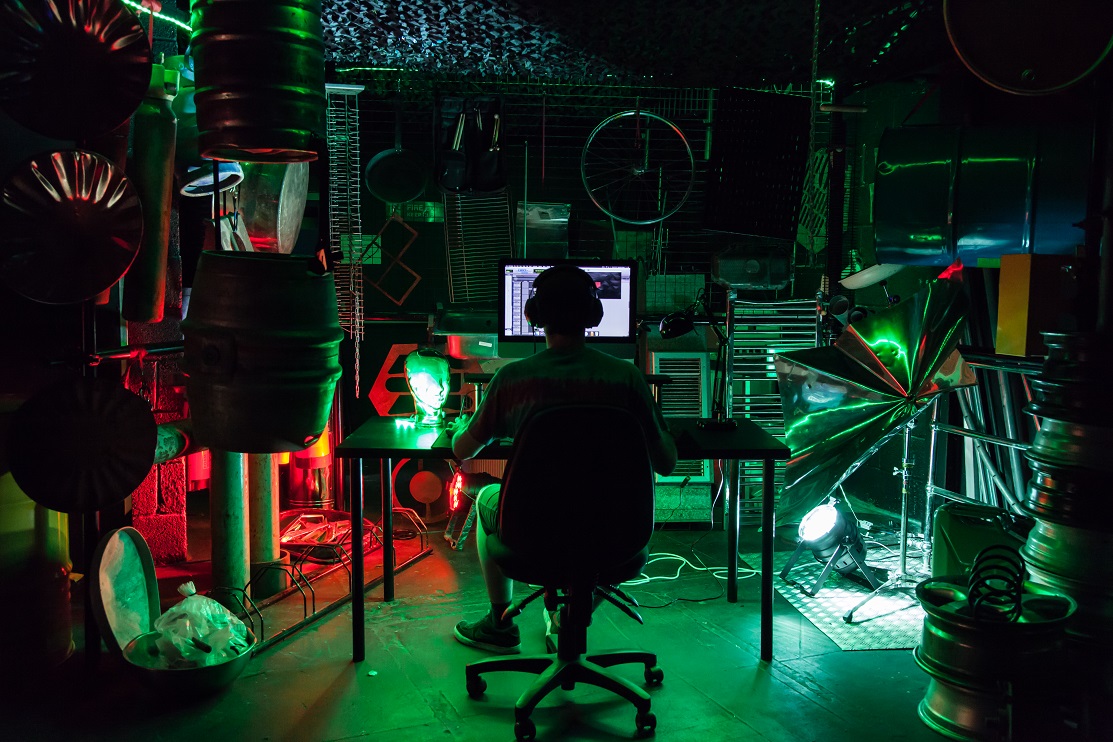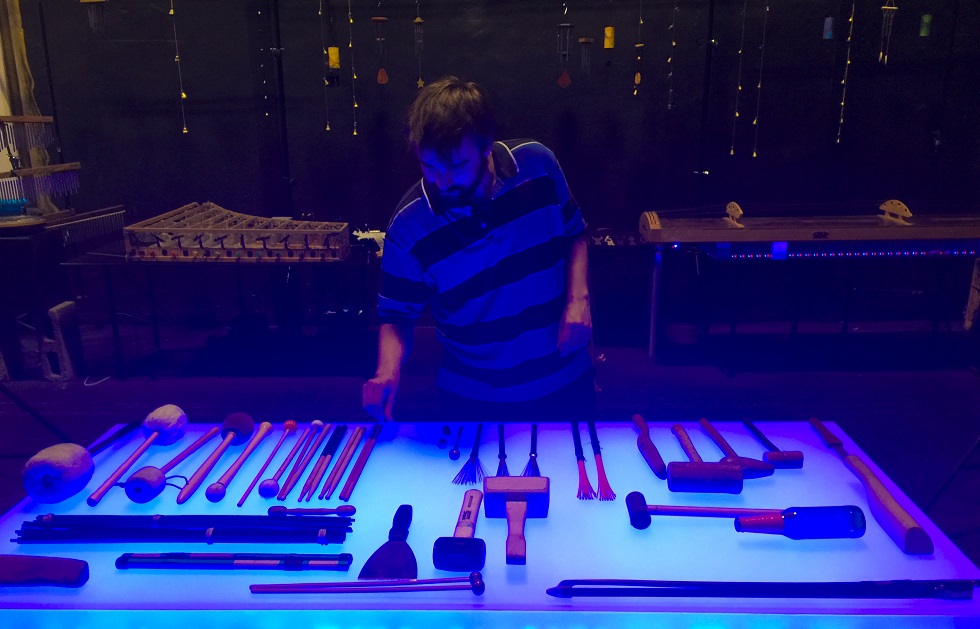 The two workshops now open for bookings are:
Sonic Motion (2 weeks): Taking participants through a sound design project from start to finish including creative briefing, scoping, preplanning sound, pitching, fee and contract negotiation, sound fx recording and creation, sound design to picture, and creative industry structures and working practices. Including creative tips, tricks and techniques tailored for each participant's individual stage of development, & personally tailored plan for career progression. All participants will finish with an exclusive Radium created sound design library and toolkit; a visual self promotional package; a new showreel piece for their own commercial use and to share with new potential clients; and a "next steps" personalised roadmap for their creative and professional evolution. Commencing 24 September & 8 October 2018 (4 spaces per course)
Sonic Data (2 days): A detailed workshop exploring Graphic User Interface & Heads Up Display sound design. This subset of sound is very much in demand, used in sound to picture context and also to design for app store games; software interfaces, retail environments and products, and manufactured products in automotive, medical and other industrial settings. All participants will finish with an exclusive Radium created sound design library and toolkit; a visual self promotional package; and a new showreel piece for their own commercial use and to share with new potential clients. Commencing 19 September & 3 October 2018 (4 spaces per course)
For more information and pricing on the workshops, or to book, visit https://radium-audio.com/workshops/