We were delighted to be a part of the official launch of Bristol's new UNESCO City of Film status last night, at a celebration event at Watershed Media Centre that saw leading figures from the city's film sector come together.
The permanent status was awarded to Bristol by UNESCO (United Nations Educational, Scientific and Cultural Organisation) in November 2017, in recognition of its work as a world-leading film centre. Bristol now stands alongside Bitola, Bradford, Busan, Galway, Łódź, Qingdao, Rome, Santos, Sofia, Sydney, Terrassa and Yamagata as an official City of Film.
Opened by Mayor of Bristol Marvin Rees, the event marked the official beginning of the City of Film programme and featured showcases that revealed more about what the new status means for Bristol.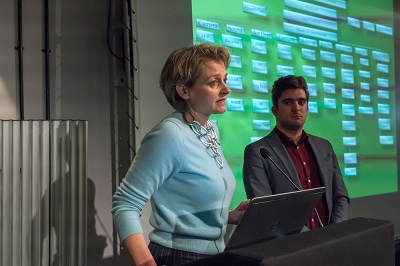 Our Site Director Fiona Francombe and boomsatsuma's Post 16 Programme Lead Elliot Lamb were on hand to present the new Film & TV Production Diploma at The Bottle Yard Studios, beginning in September 2018. "For me, City of Film is city of filming," Fiona explained, before going on to describe the broad range of production team roles that are brought onto site at The Bottle Yard with every incoming production.
Bristol's five-time BAFTA-winning screenwriter Jack Thorne (Kiri, National Treasure, This is England '86, '88, '90) said: "Bristol is my home city, so I'm biased, but I think it's the most fascinating city in the country. There's always something to do and experience; from the incredible outdoor spaces to the People's Republic of Stokes Croft; from the brilliant Bristol Old Vic to the amazing carnival. I'm so proud it's got this new City of Film status, it's a place where stories should be told."
Marvin Rees, Mayor of Bristol says: "Tonight marks the beginning of a new opportunity for Bristol to grow our already booming cultural sector and connect the industry's success to communities across the city. As a UNESCO City of Film we have a unique chance to harness the power of a diverse industry and empower people to collaborate on combating inequality and break down the barriers to opportunity.
"Bristol is an outward looking city that understands the benefits of cooperating with partners across the world. Being part of the global UNESCO network with fellow creative cities means we're expanding our ability to build international relationships and exciting new partnerships. Our goal is to ensure that those relationships directly benefit all communities across the city and help establish opportunities to support filmmaking talent, education, training and employment, whilst also widening cultural participation and engagement for our film audiences."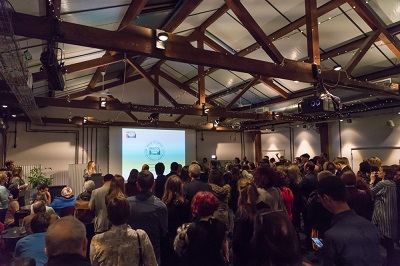 Mark Cosgrove, Watershed Cinema Curator and Film Hub South West & West Midlands Chair said: "The UNESCO City of Film award is fantastic recognition of the rich film culture in Bristol and of the vital role film plays in the creative life of the city. Since 1982 Watershed has been presenting and celebrating the diversity of world cinemas. Audiences continue to be passionate and enthusiastic- and this passion and enthusiasm I am sure contributed to the UNESCO recognition. We very much look forward to working with partners across the city to develop local talent, production and audiences and to promote Bristol as a unique City of Film destination."
The four overarching priorities that will guide the first four years of activity are:
1. Film Production: enhancing Bristol's reputation as a dynamic creative film hub, attracting and supporting TV and film production and inward investment
2. Film Culture: broadening engagement with Bristol cinema-goers through screen heritage projects and festivals, attracting visitors to the city and increasing screen tourism
3. Film Learning: unlocking talent, improving skills and increasing cultural capital by widening participation, engaging with schools and higher education providers
4. Reducing Inequalities: removing barriers and promoting inclusivity, using film as a tool to broaden learning and community engagement, inspire creativity and harness the potential of Bristol's dynamic multiculturality
Bristol City of Film is led by Bristol City Council, Bristol Film Office, UWE Bristol, University of Bristol, Screenology, Destination Bristol and The Bottle Yard Studios. City partners working together to develop City of Film projects include Watershed, Aardman Animations, Icon Films, Knowle West Media Centre, Calling The Shots, BBC Bristol, Slapstick Festival, Encounters Festival, Bristol Festivals, BFI SWWM Film Hub, Boomsatsuma, Bath Film Office, Afrika Eye Festival, We the Curious, Royal Television Society Bristol, Ujima Radio, Wildscreen Festival and many more.