In February 2019, after 5 years and 5 fantastically popular series, the director called 'cut' for the last time on the set of Poldark at The Bottle Yard Studios.
Since the arrival of the BBC One hit in 2014, Poldark's studio presence had grown year on year, reaching a total of 18 interiors situated in 3 studios by its final series.
At a time when there is increased awareness of the massive amount of carbon (13 tonnes) emitted in the making of just one hour of TV, environmental considerations are at the forefront of an industry attempting to reduce its own footprint.
Mammoth Screen, the company behind Poldark and other primetime hits like ITV's Victoria, is a champion of BAFTA's albert sustainability initiative; for Poldark's fourth series it reduced its carbon footprint by a fantastic 40.6% from their predicted outcome, accomplishing a three-star rating. Series 5's predicted footprint was based on the series 4 final outcome and was further reduced by 10% when final figures were collated.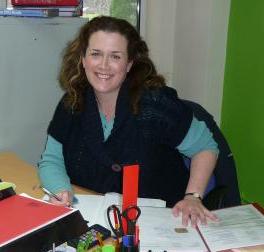 Taking down such a large number of sets was a large operation that took careful logistical planning. Interiors for four key houses – Poldark's home in Cornwall (Nampara) and London lodgings, the Warleggans' homes in Cornwall and London, the Red Lion Pub, Sawle Kiddley and an impressive period scale replica of the House of Commons – were all dismantled.
We hear from Production Manager Helen Bater (right), about how sustainability played a central role in Poldark, both during production and when striking sets after the cameras stopped rolling.
A guiding focus for every series
Howard (Ella, Mammoth's Joint Head of Production) has always stressed that sustainability can't just be about plastic bottles; it's time to think far wider in terms of how we can reduce the carbon footprint of this industry. Sustainability really has been at the heart of every series.
We've made changes over the years; reusable water bottles, recycling points, opt-in printing policies to encourage paperless production, increasing availability of LED lighting to bring down electricity usage. Advances in technology and connectivity have brought positive change in other areas; for example lighting companies have started to replace their generator stock with more efficient vehicles, and last series we were able to upload our rushes from Films@59 in Clifton to our edit suite, rather than having to drive them to London every night.
There's a wealth of talented crew in Bristol and the surrounding region that we've been fortunate enough to work with and whilst on location in Cornwall and London we have also sought to use local crew. Booking crew in such a way not only boosts local economies it also brings down the cost and environmental impact of travel and accommodation. In series 5, 88% of the main and daily crew were local bookings.
Finding the right supplier
We've always known it's not just about our own team prioritising sustainability, it has to also be about the values of those we contract. Finding the right supplier has been key to keeping environmental impact low; we've always asked suppliers for their sustainability policies before deciding which to go with.
Being able to use companies based at The Bottle Yard has significantly helped. Having such a variety of services to hand is a real bonus for any production, for the obvious reason that they're right on our doorstep, but also because the Studios has a strong green policy that the tenants share. Here are just some of the companies we used for series 4 and 5 alone:
TR Film & TV – provided rigging for set builds, lighting rigs, prop storage areas as well as additional standby riggers
Grip Services – supplied our tracking vehicle equipment. They were present at The Bottle Yard as well as down in Cornwall, which cut down travel significantly, as other companies would have come from London or even further afield)
Robert Plant – supplied our genie booms and scissor lifts in studio
Bells & Two Tones – fire safety and water bowser provision, both on site and on location
SetSmith – assisted with additional set builds
Location One – supplied location equipment
Bristol Costume Services – for costume hire and storage
Visual Impact – for additional lighting requirements
We've also used a number of other Bristol companies (eg Robbins Timber, BTFS for additional facility vehicles, Bristol Ambulance) as well as many in Bath, Devon, Gloucestershire and Wales.
Shared understanding with other productions
Working with other productions that share a green focus has been a major help. We've been able to group lighting deliveries between our own production and others at the Studios, which has saved massively on road miles. Incoming productions often benefit from the clear down of a previous one; when we finished series 4, we gave our leftover stationery and other office supplies to Fortitude (Fifty Fathoms/Sky Atlantic), who reciprocated when they moved out as we were settling back in for series 5. Now we've finished for good, we've passed our spare stock to Sanditon (Red Planet Pictures/ITV).
We also left down the chipboard flooring of our series 4 sets in Tank House 1 and M2 for Fortitude to use. This meant we didn't have to relay the flooring when we returned for series 5 and Fortitude could go straight to building their sets when they came in, without spending extra time and resources. Working together means waste reduction can really be significant.
Storage
Having The Bottle Yard as a permanent base has obviously helped with reducing the carbon footprint of Poldark. The ability to strike and store sets in between series has led to a massive reduction in resources and transport. Without the stability of the Studios we could have had to move each year, with all the associated time and resources that would entail. The 'Nampara' and 'Gold Room' sets, which are so iconic in the series, have been taken out of storage each year along with several others and after a little bit of TLC, we've got them up and running again.
Set re-purposing
We've always re-purposed wherever we can; sets are regularly transformed into different ones. Many items in our stock have come from previous series of Poldark or past productions. One series 4 set took a brief holiday this summer to be re-purposed for The ABC Murders (Mammoth Screen/BBC One), then came back to the Bottle Yard to be re-purposed again for series 5.
We've worked with Dresd over the years to source old sets to re-purpose, and now our series has ended, all the sets with life left in them have been sent to them to pass to other productions going forward. We've had some major builds this series, one of which was a mine interior which involved moulded polystyrene; but again this set was carefully dismantled and the polystyrene was passed back to Dresd for reuse. Wood which couldn't be repurposed was sent for recycling to be made into new chipboard sheets. This has cost us an appreciable amount – it would have been cheaper to send everything to landfill but that was something we were determined not to do.
"The big question is often 'How much money did you save by being greener'. I don't like that question. Sustainability is a moral question. That said, it all balances out financially in general and there are some savings to be made in less paper, re-purposing sets etc. Hiring hybrid cars is expensive but is offset by savings in fuel and congestion charges. LED lighting and similar technologies are sometimes more expensive to hire but the savings in running costs and consumables balance the spend. Fundamentally, though, we should be embracing sustainability because it is the right thing to do, not the cheap thing to do." Howard Ella, Joint Head of Production, Mammoth Screen
Costumes and props
Costumes were largely hired so we saw a reduction in resources there. Those which were made have been sold to a hire company so they will enter circulation for other productions. Costume also gave a lot of their consumables such as warm coats to other productions – including Dad's Army, Sanditon, The Trial of Christine Keeler. Every effort was made to prevent waste.
A friend of the production team who volunteers in homeless outreach took left over household items from our crew's accommodation such as pillows and duvets and unclaimed lost property clothing and distributed it directly to homeless people in Bristol. Domestic items like kitchen utensils were passed on to charity shops.
Thinking ahead
There have been plenty of improvements in the last half decade, but there's so much more that we, the production community, could do.
We need to promote the use of hybrid vehicles. If each production around the country asks their local taxi companies if they have hybrid vehicles, then they will start to take notice and encourage their drivers to move towards having them.
Let's ask ourselves at every turn, what more can we do to reduce impact? Can we get biofuel generators, can we use LED lighting so extensively that we don't even need a generator and use local power in some locations?
Can our facilities companies get solar panels fitted to their vehicles? One year we were able to use a solar powered honeywagon, could more suppliers move towards solar powering their vehicles? Are we using the lowest emitting vehicles that our suppliers have?
We may not yet be at the point of achieving all of this, but if we keep asking every time we start a new production, then eventually we will be able to make more changes happen.